Transforming First Nations Education
First Nations have the inherent and Treaty right not only to access education but to assert jurisdiction over education. The right to education appears in several international declarations related to the rights of Indigenous peoples, including the International Convention on the Elimination of all forms of Racial Discrimination (1965), the International Covenant on Economic, Social and Cultural Rights (1966), the Convention of the Rights of the Child (1989) and the United Nations Declaration of the Rights of Indigenous Peoples (2007). The Constitution of Canada (1982) also supports the provision of education, which is inclusive of post-secondary.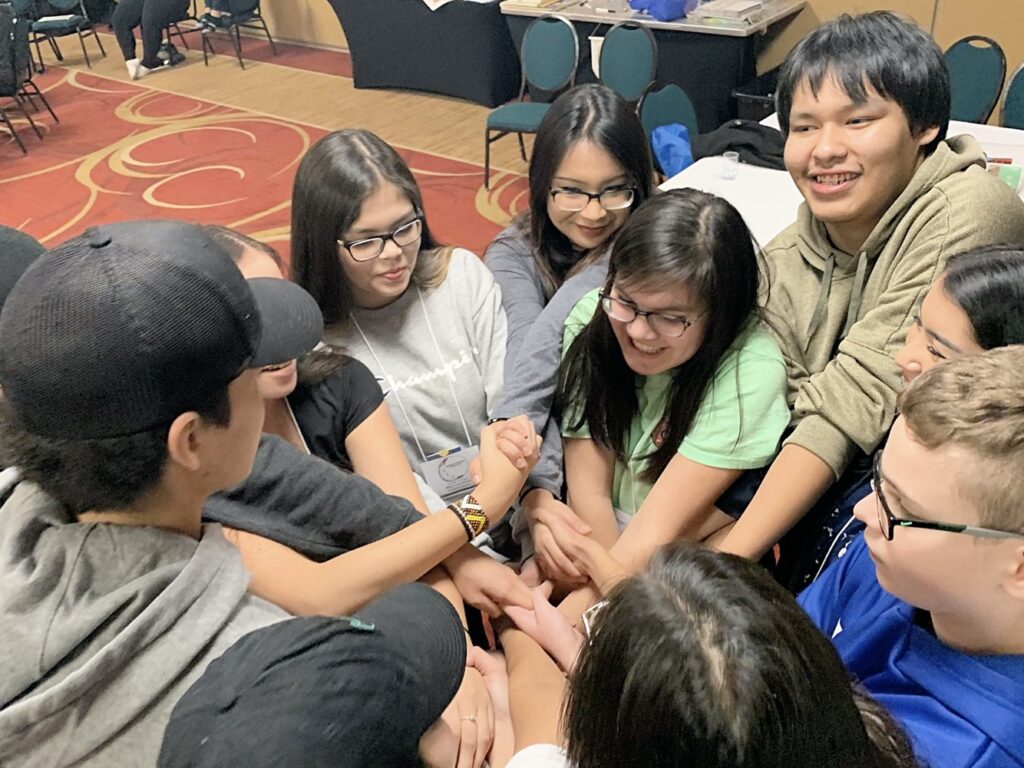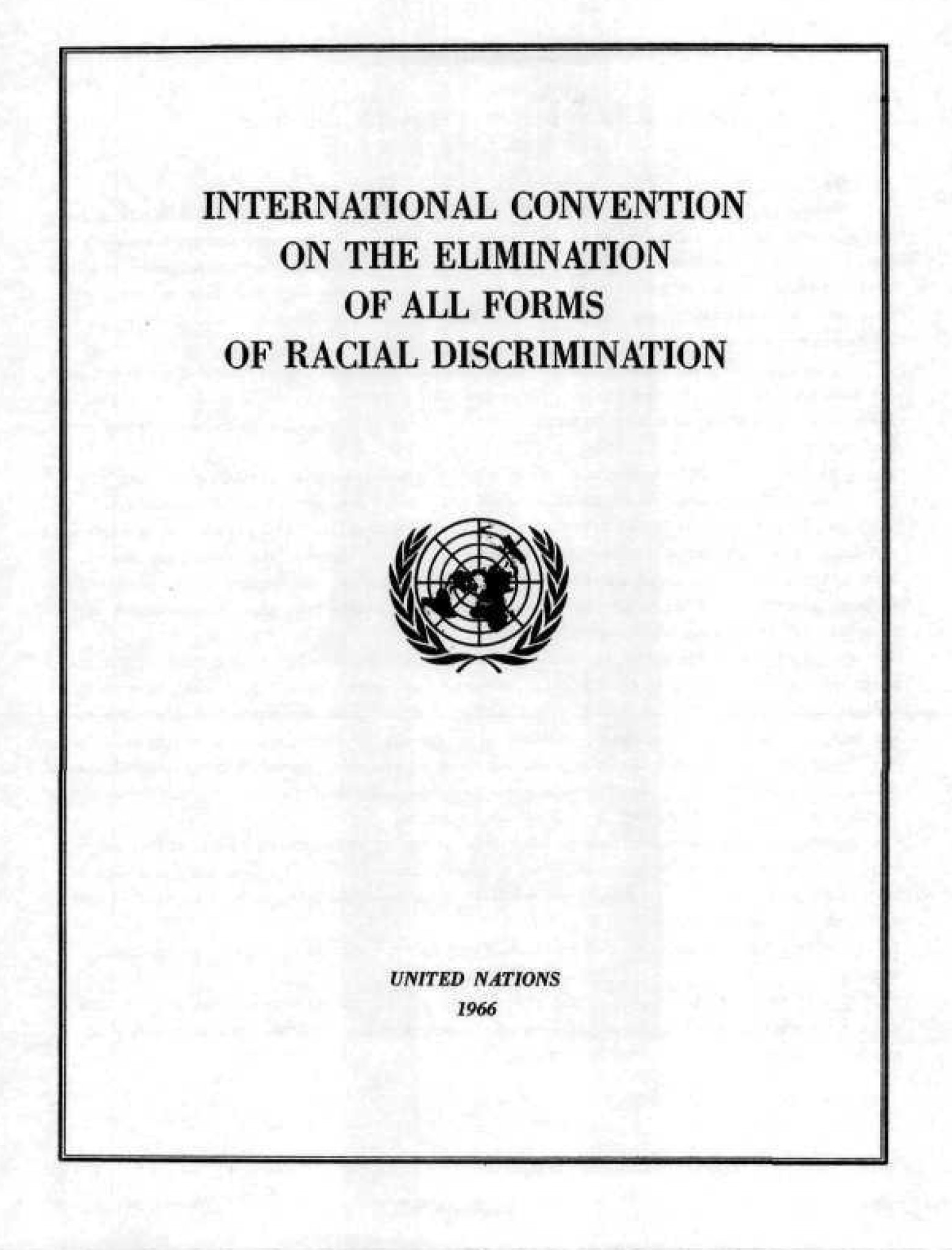 Read the International Convention on the Elimination ​
of all forms of Racial Discrimination.
pdf • 91 KB
A Holistic Perspective
If education is a universal human right, there must be an understanding of what is meant by "education."
education
noun
The process of receiving or giving systematic instruction, especially at a school or university.
An enlightening experience.
Education is often defined in a narrow way, a formal act or process of acquiring general knowledge and developing the powers of reasoning and judgment in preparation for mature life, conducted under systematic mechanisms like schools, colleges, universities and other institutions. More recently education has been defined in a broader, and much more inclusive way, as a series of formal and informal experiences that transmit a society's accumulated moral and spiritual values, skills, knowledge, attitudes over the course of a lifetime, from birth through to old age. This more broad and inclusive definition characterizes how First Nations define education, or lifelong learning.
First Nations lifelong learning is a process of nurturing First Nations learners in linguistically and culturally-enabling holistic learning environments that meet both the the individual and collective needs of First Nations. First Nations believe that all learners should have the opportunity to achieve their personal aspirations and goals within comprehensive lifelong learning systems.
Applying the First Nations Holistic Lifelong Learning Model, First Nations learning systems are characterized by:
A foundation of First Nations cultures, languages, values, histories, and worldviews and the role of Elders;
Acquisition of Indigenous knowledge and wisdom from both First Nations and Western perspectives;
Learning as a continuous process that involves constant change, development and strengthening though all stages of our lives;
Learning activities that nurture emotional, physical, spiritual and intellectual dimensions;
Opportunities to reach full potential as healthy, productive members of peoples' communities, working in occupations and professions of their choice;
Curricula and programs developed by First Nations, from early childhood through higher academic levels, career options and continuous learning opportunities.
First Nations Lifelong Learning Model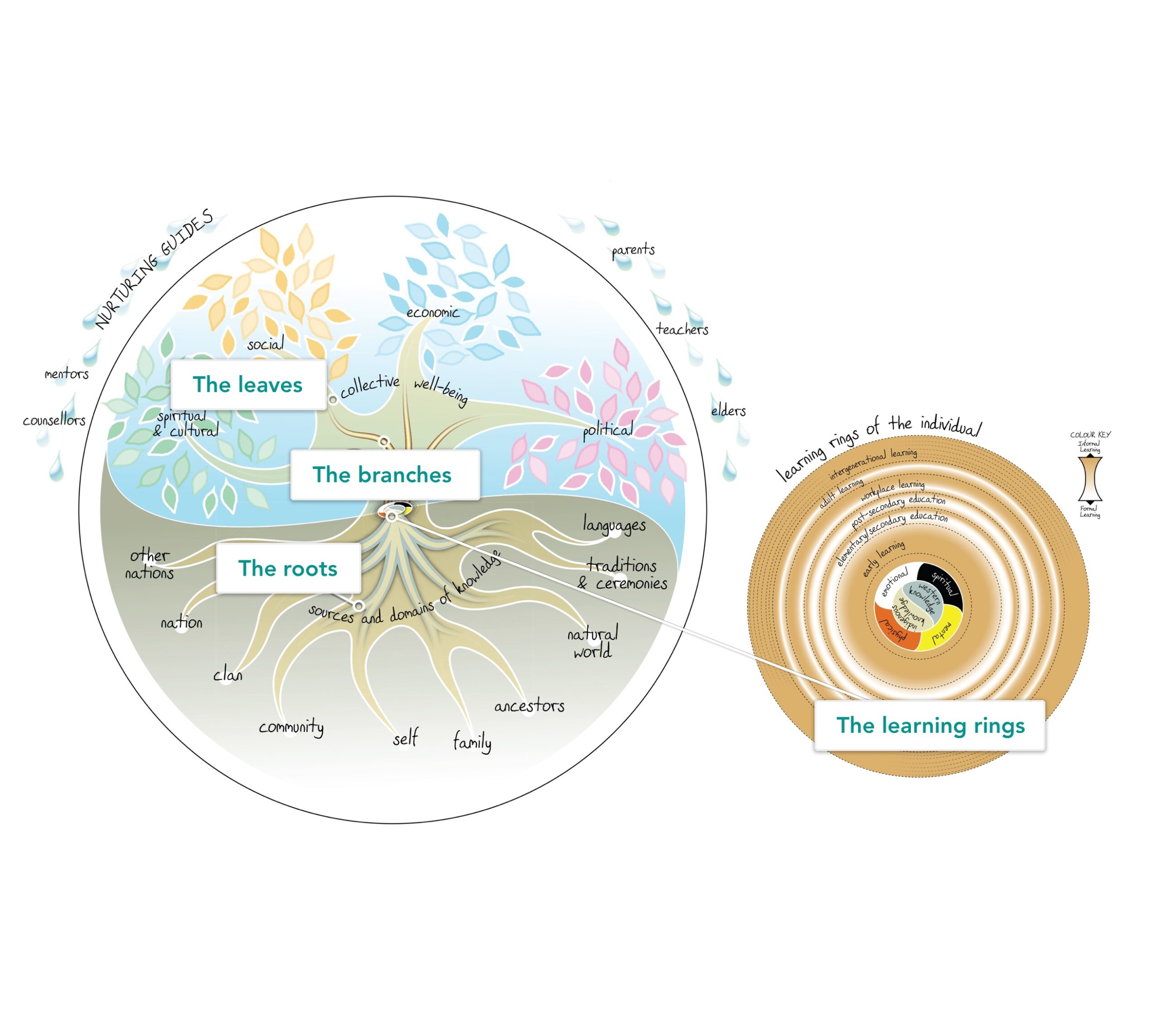 The Leaves
Collective well-being. Growing from each branch is a cluster of leaves, corresponding to the four branches of Collective Well-being–cultural, social, political and economic. Vibrant colours indicate aspects of collective well-being that are well developed.
Collective well-being involves a regenerative process of growth, decay and re-growth. The leaves fall and provide nourishment to the roots to support the tree´s foundation. Similarly, the community´s collective well-being rejuvenates the individual´s learning cycle.
The Branches
Individual well-being. The individual experiences personal harmony by learning to balance the spiritual, physical, mental and emotional dimensions of their being. The model depicts these dimensions of personal development as radiating upward from the trunk into the tree´s four branches; each branch corresponds to a dimension of personal development.
The emotional branch, for example, may exemplify the individual´s level of self esteem or the extent to which he or she acknowledges personal gisfts. Likewise, the intellectual branch may depict the level of critical thinking ability and analytical skills, or level of understanding and use of First Nations language.
The Roots
Sources and Domains of Knowledge. Lifelong learning for First Nations people is rooted in their relationships within the natural world and the world of people (self, family, ancestors), and in their experiences of languages, traditions and ceremonies.
These Sources and Domains of Knowledge are represented by the 10 roots that support the tree (learner), and the Indigenous and Western knowledge traditions that flow from them. Just as the tree draws nourishment through its roots, the First Nations individual learns both from and about the sources and domains of knowledge. Any uneven root growth–expresed, for example, as family breakdown, loss of First Nations language–can destabilize the learning tree.
The Learning Rings
A cross-sectional view of the trunk reveals the seven Learning Rings of the Individual. At the trunk´s core, Indigenous and Western knowledge are depicted as two complementary learning approaches.
Surrounding the core are the four dimensions of personal development–spiritual,emotional, physical, and mental–through which learning is experienced.
The tree´s rings portray how learning is a lifelong process. The rings depict the stages of formal learning, from early childhood through post-secondary education and to adult skills training and employment. However, the rings also show the important role of experimential or informal learning. Learning opportunities are available in all stages of life and across all places of learning such as in the home, on the land, or in the school.
Indian Control of Indian Education
In 1972, the National Indian Brotherhood, now the Assembly of First Nations, adopted a seminal policy paper, Indian Control of Indian Education. The 1972 policy paper proposed that the Government of Canada and First Nations work together to put in place the financial and educational resources needed to enhance the success of First Nations learners through Indian Control of Indian Education. To support this policy, the document laid out the principles and values underlying First Nations learning, starting with a Statement of Values.
Read the Statement of Values:
We want education to provide the setting in which our children can develop the fundamental attitudes and values which have an honored place in Indian tradition and culture. The values that we want to pass on to our children, values which make our people a great race, are not written in any book. They are found in our history, in our legends and in the culture. We believe that if an Indian child is fully aware of the important Indian values he will have reason to be proud of our race and of himself as an Indian.
We want the behavior of our children to be shaped by those values which are most esteemed in our culture. When our children come to school, they have already developed certain attitudes and habits that are based on experiences in the family. School programs that are influenced by these values respect cultural priority and are an extension of the education which parents give children from their first years. These early lessons emphasize attitudes of:
self-reliance
respect for personal freedom
generosity
respect for nature
wisdom
All of these have a special place in the Indian way of life. While these values can be understood and interpreted in different ways by different cultures, it is very important that Indian children have a chance to develop a value system which is compatible with Indian culture.
First Nations Control of First Nations Education
In 2010, the Assembly of First Nations updated the foundational 1972 policy to a modern reflection of First Nations Control of First Nations Education. This document was designed to "assist governments and First Nations communities in building the requisite policies, programs, services and systems to ensure the future prosperity of First Nations peoples in Canada," and reasserts "First Nations inherent Aboriginal and Treaty rights to education."
Specifically,
Exerpt from First Nations Control of First Nations Education:
This policy framework provides strategic recommendations that will enable the development and implementation of education legislation, governance frameworks, policies, programs and services for all levels of education for First Nations learners at all stages of lifelong learning. Key elements of First Nations' lifelong learning addressed in this paper include language immersion, holistic and culturally relevant curricula, well-trained educators, focused leadership, parental involvement and accountability, and safe and healthy facilities founded on principles that respect First Nations jurisdiction over education.
Through the First Nations Control of First Nations Education 2010 policy, First Nations reassert their refusal to sacrifice future generations to the continued inadequacies of federal government policy and funding. First Nations can and must acquire the tools to achieve economic viability and sustainability through comprehensive learning systems. This requires Canada to uphold the Honour of the Crown by finally meeting its obligation to provide stable, sustainable and adequate resources for First Nations education.
First Nations peoples understand that learning is a formal and informal, instinctive, and experiential lifelong journey, encompassing early childhood learning, elementary and secondary school, career, vocational and technical training, post-secondary education (PSE) and adult learning. The primary role of holistically balanced First Nations learning systems is to transmit First Nations ancestral languages, traditions, cultures and histories, while at the same time preparing and making accessible to the learner the support and tools that will allow them to achieve their full individual potential in any setting they choose. First Nations assert their right and responsibility to direct and make decisions regarding all matters related to First Nations learning. Provision for, and access to, lifelong learning is an Inherent and Treaty right of all First Nations peoples. Governments must work together to ensure that this lifelong journey is built upon experiences that embrace both Indigenous and mainstream western knowledge systems and that First Nations have access to the supports necessary to achieve successful education outcomes at all stages.
The First Nations Holistic Lifelong Learning Model (see Plain Talk 9 for more information) and the First Nations Control of First Education document calls for holistic learning systems that include:
Programs and services grounded in First Nations languages, values, traditions and knowledge.
Early learning programs and services that promote language and cultural immersion, school readiness and the holistic development of individuals.
Curricula for both First Nations and non-First Nations, developed in conjunction with First Nations, that acknowledge the contribution, histories and cultures of First Nations and the impacts of colonialism on Indigenous peoples."
The right and responsibility of First Nations to exercise free, prior and informed consent in all education decisions that affect First Nations citizens, regardless of place of residence or type of institution.
Mechanisms to ensure that all First Nations learners, regardless of residency, have access to any school program or institute.
Provisions that learning institutions acknowledge their responsibility to provide high quality, culturally and linguistically relevant learning opportunities and support for all First Nations learners enrolled in their learning institutions.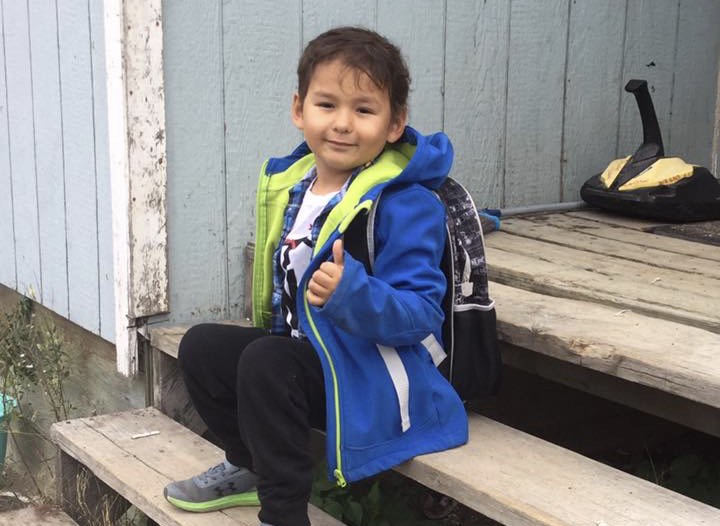 First Nations Education Transformation
As of 2016, with new investments in First Nations education from Prime Minister Trudeau and the Government of Canada, First Nations move closer and closer to First Nations control over First Nation education. The federal government announced historic investments in First Nations elementary and secondary education starting in 2016-17. The Federal Budget 2016 invested in $2.6 billion over five years for improving primary and secondary education for First Nations children, and $129.4 million over two years for supporting early learning and child care, and specifically:
Funding to First Nations to support approximately 107,000 eligible students who are 4 to 21 years of age and who live in First Nation communities.
Further funding to support language and culture programming in is available in First Nation schools to support language and culture.
Following extensive engagements in 2016 and 2017 between First Nations and the federal government in 2016-2017, a transformed funding approach to elementary and secondary education was developed to provide more predictable and sustained funding for First Nations to strengthen First Nations control of First Nations education.
Important outcomes of the transformative process include:

Replacement of the federal government's outdated, inefficient and inadequate proposal-based education programs with regional education approaches and funding models that provide more sufficient, predictable and sustainable funding.
Support for First Nations to develop their own local, regional and/or Treaty based education models (called Regional Education Agreements – REAs) that identify the funding required to implement their vision of First Nations control over education from their local, regional and/or Treaty based perspectives.

An example of a new, regional education agreement is the British Columbia Tripartite Education Agreement (BCTEA). The BC Tripartite Education Agreement: Supporting First Nation Student Success (BCTEA) sets the foundation for further growth and changes to support the growth of the BC First Nations education system. Those changes include new funding commitments, new First Nations education commitments from Canada and BC, Language and Culture funding for First Nation Schools, continuation of our Special Education Program, and important Nominal Roll changes. Read the entire agreement here. View other examples: ​Kee Tas Kee Now Regional Education Agreement ​Maskwacîs Education Schools Commission (MESC)
Truth and Reconciliation Calls to Action:
The TRC is a component of the Indian Residential Schools Settlement Agreement. Its mandate is to inform all Canadians about what happened in Indian Residential Schools (IRS). The Commission will document the truth of survivors, families, communities and anyone personally affected by the IRS experience.
Call to Action 6

We call upon the Government of Canada to repeal Section 43 of the Criminal Code of Canada.

Call to Action 7

We call upon the federal government to develop with Aboriginal groups a joint strategy to eliminate educational and employment gaps between Aboriginal and non-Aboriginal Canadians.

Call to Action 8

"We call upon the federal government to eliminate the discrepancy in federal education funding for First Nations children being educated on reserves and those First Nations children being educated off reserves.

Call to Action 9

We call upon the federal government to prepare and publish annual reports comparing funding for the education of First Nations children on and off reserves, as well as educational and income attainments of Aboriginal peoples in Canada compared with non-Aboriginal people.

Call to Action 10

We call on the federal government to draft new Aboriginal education legislation with the full participation and informed consent of Aboriginal peoples. The new legislation would include a commitment to sufficient funding and would incorporate the following principles:

Providing sufficient funding to close identified educational achievement gaps within one generation.
Improving education attainment levels and success rates.
Developing culturally appropriate curricula

.

Protecting the right to Aboriginal languages, including the teaching of Aboriginal languages as credit courses.
Enabling parental and community responsibility, control, and accountability, similar to what parents enjoy in public school systems.
Enabling parents to fully participate in the education of their children.
Respecting and honouring Treaty relationships.

Call to Action 11

We call upon the federal government to provide adequate funding to end the backlog of First Nations students seeking a post-secondary education.

Call to Action 12

We call upon the federal, provincial, territorial, and Aboriginal governments to develop culturally appropriate early childhood education programs for Aboriginal families.
United Nations Declaration on the Rights of Indigenous People
"Recognizing in particular the right of indigenous families and communities to retain shared responsibility for the upbringing, training, education and well-being of their children, consistent with the rights of the child."
–United Nations Declaration on the Rights of Indigenous People
The United Nations Declaration on the Rights of Indigenous Peoples (UNDRIP) is an international instrument adopted by the United Nations on September 13, 2007, to enshrine (according to Article 43) the rights that "constitute the minimum standards for the survival, dignity and well-being of the indigenous peoples of the world. ​

Diversity of First Nations Education in Canada
Like the diverse nature of First Nations across Canada, the development of First Nations learning systems are equally diverse.
Yukon
Regional First Nation Education Organizations: CYFN
FN Schools: 0
Communities: 17
Nations: 7
Northwest Territories
Regional First Nation Education Organizations: Dehcho, Gwichín, Dene
FN Schools: 0
Communities: 26
Nations: 5
British Columbia
<div class="col list-item-link-text">
<p>Regional First Nation Education Organizations: Nisgaá, FNESC</p>
<p>FN Schools: 121</p>
<p>Communities: 198</p>
<p>Nations: 41</p>
<ul>
<li>First Nations Education Steering Committee (FNESC) – <a href="http://www.fnesc.ca/" target="_blank" rel="noopener">http://www.fnesc.ca/</a></li>
<li>Nisga'a School District (Nisga'a) – <a href="https://www.nisgaa.bc.ca/" target="_blank" rel="noopener">https://www.nisgaa.bc.ca/</a></li>
</ul>
</div>
Alberta
<div class="col list-item-link-text">
<p>Regional First Nation Education Organizations: NPTC, Blackfoot, Treaty 6, Treaty 7, Treaty 8</p>
<p>FN Schools: 58</p>
<p>Communities: 47</p>
<p>Nations: 11</p>
<ul>
<li>Blackfoot Confederacy (Blackfoot) – <a href="http://blackfootconfederacy.ca/" target="_blank" rel="noopener">http://blackfootconfederacy.ca/</a></li>
<li>North Peace Tribal Council (NPTC) – <a href="http://www.nptc.ca/" target="_blank" rel="noopener">http://www.nptc.ca/</a></li>
<li>Treaty 6 Education (Treaty 6) – <a href="https://treaty6education.lskysd.ca/treaty6basics.html" target="_blank" rel="noopener">https://treaty6education.lskysd.ca/treaty6basics.html</a></li>
<li>Treaty 7 Management Corporation (Treaty 7) – <a href="http://www.treaty7.org/" target="_blank" rel="noopener">http://www.treaty7.org/</a></li>
<li>Treaty 8 Education (Treaty 8) – <a href="http://www.treaty8.ca/Education/" target="_blank" rel="noopener">http://www.treaty8.ca/Education/</a></li>
</ul>
</div>
Saskatchewan
<div class="col list-item-link-text">
<p>Regional First Nation Education Organizations: Treaty 4, FSIN, PAGC, MLTC, STC, YTC, BATC, TATC, FHQTC</p>
<p>FN Schools: 85</p>
<p>Communities: 70</p>
<p>Nations: 9</p>
<ul>
<li>Battlefords Agency Tribal Chiefs (BATC) – <a href="http://www.batc.ca/" target="_blank" rel="noopener">http://www.batc.ca/</a></li>
<li>Federation of Sovereign Indigenous Nations (FSIN) – <a href="http://fsin.com/" target="_blank" rel="noopener">http://fsin.com/</a></li>
<li>File Hills Qu'Appelle Tribal Council (FHQTC) – <a href="http://fhqtc.com/" target="_blank" rel="noopener">http://fhqtc.com/</a></li>
<li>Meadow Lake Tribal Council (MLTC) – <a href="https://www.mltc.net/" target="_blank" rel="noopener">https://www.mltc.net/</a></li>
<li>Prince Albert Grand Council (PAGC) – <a href="https://www.pagc.sk.ca/" target="_blank" rel="noopener">https://www.pagc.sk.ca/</a></li>
<li>Saskatoon Tribal Council (STC) – <a href="https://www.sktc.sk.ca/" target="_blank" rel="noopener">https://www.sktc.sk.ca/</a></li>
<li>Treaty 4 Education (Treaty 4) – <a href="https://educationalliance.ca/" target="_blank" rel="noopener">https://educationalliance.ca/</a></li>
<li>Touchwood Agency Tribal Council (TATC) – <a href="http://www.touchwoodagency.ca/" target="_blank" rel="noopener">http://www.touchwoodagency.ca/</a></li>
<li>Yorkton Tribal Council (YTC) – <a href="https://www.ytccfs.com/" target="_blank" rel="noopener">https://www.ytccfs.com/</a></li>
</ul>
</div>
Manitoba
<div class="col list-item-link-text">
<p>Regional First Nation Education Organizations: MFNERC, SCO, MKO, MKFSS</p>
<p>FN Schools: 76</p>
<p>Communities: 63</p>
<p>Nations: 10</p>
<ul>
<li>Manitoba First Nation Education Resource Centre (MFNERC) – <a href="https://mfnerc.org/" target="_blank" rel="noopener">https://mfnerc.org/</a></li>
<li>Manitoba First Nations School System (MFNSS) – <a href="https://mfnerc.org/services/mfnss/" target="_blank" rel="noopener">https://mfnerc.org/services/mfnss/</a></li>
<li>Manitoba Keewatinowi Okimakanak (MKO) –</li>
<li>Southern Chiefs Organization (SCO) – <a href="https://scoinc.mb.ca/" target="_blank" rel="noopener">https://scoinc.mb.ca/</a></li>
</ul>
</div>
Ontario
<div class="col list-item-link-text">
<p>Regional First Nation Education Organizations: Treaty 3, COO, NAN, NTC, AIAI, BTC, UOI</p>
<p>FN Schools: 114</p>
<p>Communities: 137</p>
<p>Nations: 15</p>
<ul>
<li>Association of Iroquois and Allied Indians (AIAI) – <a href="https://www.aiai.on.ca/" target="_blank" rel="noopener">https://www.aiai.on.ca/</a></li>
<li>Bimose Tribal Council (BTC) – <a href="http://www.bimose.ca/education" target="_blank" rel="noopener">http://www.bimose.ca/education</a></li>
<li>Chiefs of Ontario (COO) – <a href="http://www.chiefs-of-ontario.org/" target="_blank" rel="noopener">http://www.chiefs-of-ontario.org/</a></li>
<li>Grand Council Treaty #3 – <a href="http://gct3.ca/" target="_blank" rel="noopener">http://gct3.ca/</a></li>
<li>Nishnawbe Aski Nation (NAN) – <a href="http://www.nan.on.ca/" target="_blank" rel="noopener">http://www.nan.on.ca/</a></li>
<li>Nokiiwin Tribal Council (NTC) – <a href="http://www.nokiiwin.com/" target="_blank" rel="noopener">http://www.nokiiwin.com/</a></li>
<li>Union of Ontario Indians (UOI) – <a href="http://www.anishinabek.ca/" target="_blank" rel="noopener">http://www.anishinabek.ca/</a></li>
</ul>
</div>
Québec
<div class="col list-item-link-text">
<p>Regional First Nation Education Organizations: FNEC, IT, CSB</p>
<p>FN Schools: 48</p>
<p>Communities: 39</p>
<p>Nations: 10</p>
<ul>
<li>First Nations Education Council (FNEC) – <a href="https://cepn-fnec.com/en/" target="_blank" rel="noopener">https://cepn-fnec.com/en/</a></li>
<li>Institut Tshakapesh (IT) – <a href="https://www.tshakapesh.ca/" target="_blank" rel="noopener">https://www.tshakapesh.ca/</a></li>
<li>Cree School Board (CSB) – <a href="https://www.cscree.qc.ca/en/" target="_blank" rel="noopener">https://www.cscree.qc.ca/en/</a></li>
</ul>
</div>
New Brunswick and Prince Edward Island
<div class="col list-item-link-text">
<p>Regional First Nation Education Organizations: TNEGI, FNEII, MCPEI</p>
<p>FN Schools: 18</p>
<p>Communities: 17</p>
<p>Nations: 3</p>
<ul>
<li>First Nations Education Initiative Incorporated (FNEII) – <a href="http://fneii.ca/" target="_blank" rel="noopener">http://fneii.ca/</a></li>
<li>Three Nations Education Group Initiative (TNEGI) – <a href="http://www.tnegi.org/" target="_blank" rel="noopener">http://www.tnegi.org/</a></li>
<li>Mi'kmaq Confederacy of PEI – <a href="http://mcpei.ca/" target="_blank" rel="noopener">http://mcpei.ca/</a></li>
</ul>
</div>
Nova Scotia and Newfounland and Labrador
<div class="col list-item-link-text">
<p>Regional First Nation Education Organizations: Innu SB, MK</p>
<p>FN Schools: 14</p>
<p>Communities: 17</p>
<p>Nations: 3</p>
<ul>
<li>MamuTshishkutamashutauInnuEducation (Innu School Board) – <a href="https://www.innueducation.ca/schools.html" target="_blank" rel="noopener">https://www.innueducation.ca/schools.html</a></li>
<li>Mi'kmaw Kina'matnewey (MK) – <a href="http://kinu.ca/" target="_blank" rel="noopener">http://kinu.ca/</a></li>
</ul>
</div>