Timelines
Indigenous peoples in North America have complex histories that precede and overlap European contact and colonization. Each First Nation, Inuit and Métis community has an experience that is unique to them.
The purpose of these timelines is to provide a graphic representation of the achievements, conflicts and key points in Indigenous peoples' histories.
A timeline helps students to understand the historical experiences of Indigenous peoples, and to inform the present. These timelines highlight the collective experiences of First Nations, Métis and Inuit, their encounters with colonization and colonialism, their existence since time immemorial and their ongoing resilience.
Certain timelines follow a pre-contact history, using archaeological and anthropological research; however, many First Nations use oral history and storytelling to explain their history. These timelines, therefore, are generalized and should be used to create an understanding of a broad, collective history. These are great places to begin.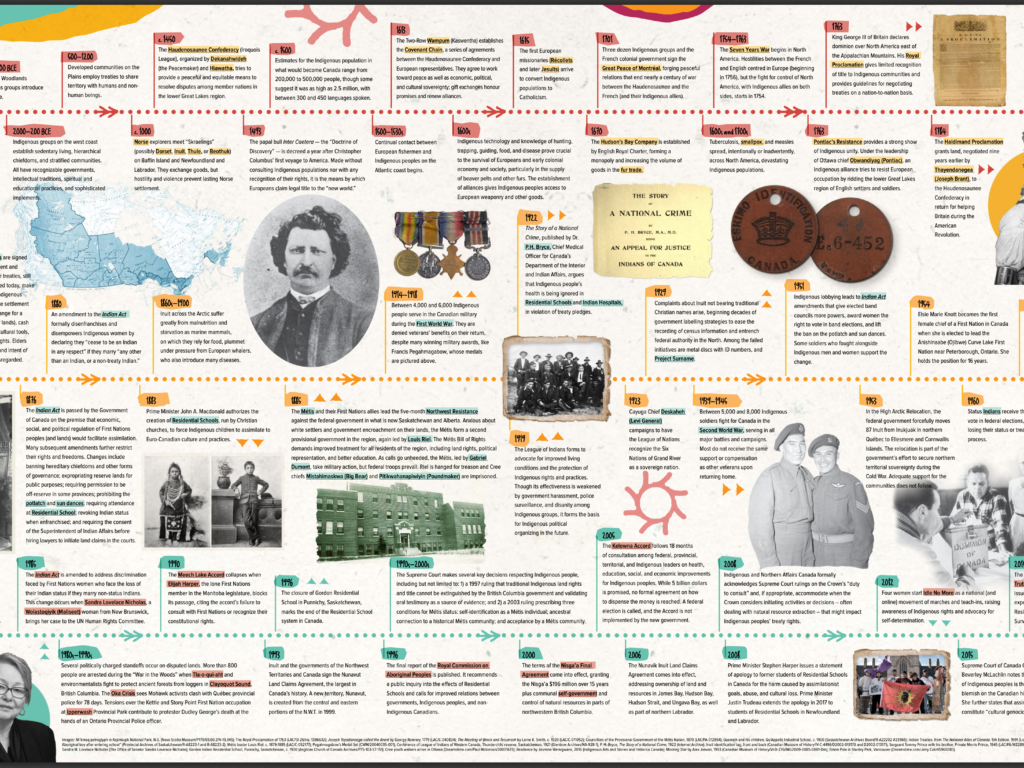 National Timelines: Common Shared Histories from Throughout Canada
Regional Timelines: A Sample From Regions Throughout Canada
Treaties Timeline
View some of Canada's modern Treaties/Comprehensive Land Claims and Self Government Agreements.